After 16 long years and numerous fallen deals, Sugar Loaf Ski Resort, in Cedar, MI has finally been purchased. Steven Haugen, a building official with the Leelanau County Construction Code Authority reported to the Traverse City Record Eagle that Jeff Katofsky, an attorney and real estate developer from California, obtained the resort Monday.
The property was an acquisition in a lawsuit against the former Sugar Loaf owner, Remo Polselli. The deal was apparently finalized for $3 million and Katofsky says his current plans are to develop the resort into a high end, year round resort, hopefully in the next 3-4 years.
Sugar Loaf Resort's Bumpy History
Being shuttered for 16 years, Sugar Loaf Resort, to many is completely unknown. To others, and those longtime skiers/snowboarders in Michigan, we all remember it well. With runs like Awful Awful and Devils Elbow, nestled in beautiful Leelanau County, Sugar Loaf Resort still boasts some of the best and steepest terrain in the northern lower peninsula of Michigan.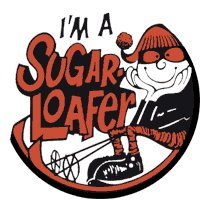 Taking you on a history lesson, it was the day after Christmas in 1964 and Sugar Loaf opened its doors to the public. With 25 runs and 6 lifts (possible 7), 26km of cross country trails, a 144,000 square-foot lodge and hotel. Drop a 3,500 paved airstrip in the middle of it all and it was a true gem in the Midwest, being named one of Michigan's finest ski areas. With multiple financial and legal issues pending its owner group, the resort closed operation in 2000.
Since its closing in 2000, there have been multiple attempts to acquire the property and re-open, with the most recent being the Liko 'Sean' Smith saga of 2010 and practically got run out of town due to his jaded past and false hopes casted on the community.
Fast forward to now, 2016. Another outside investor is swooping in to save the resort from ruins. Many who have been following the story of Sugar Loaf over the past 16 years will remember one name, Remo Polselli. He's long been the official holder of Sugar Loaf, and one who's legal troubles have always surfaced at the last moment of any real estate deal. Those legal issues have finally come to a head with, what appears to be, the right person, attorney Jeff Katofsky.
Who is Jeff Katofsky?
Jeff Katofsky is a litigation attorney and real estate developer based in Sherman Oaks, California. Unlike Liko, Katofsky actually has a sound background of business dealings, including properties and transactions here in Michigan. Both the former Detroit Metropolitan Hotel in Romulus, now Radisson Hotel Detroit Metro Airport, and the well known St. Clair Inn.
Proceed with caution
It's good to keep in mind here that while the ink has dried and the title has been cleared of Polselli, it's still a long road ahead. While we're not being naysayers by any means however, the community has been down this road before. We might also add that the St. Clair Inn hasn't exactly been proceeding without its slew of hiccups, both legally and community oriented.
Paperwork still a concern for St. Clair Inn
Simply Marcella's to close allowing work on St. Clair Inn
While we do believe that out of any of the potential developers in the past 16 years, Katofsky has the chops to make this happen for Sugar Loaf and the surrounding communities, Sugar Loaf was not even on his radar. In an interview this spring with MyNorth, Katofsky goes on to state that Michigan itself wasn't even on his radar. Understand here that the deal with Sugar Loaf was part of a larger package of properties, i.e. the option to purchase the properties barring other litigation deals with Polselli. As of October, Katofsky has yet to visit the property. For more details on that we encourage you to make the hop over to the Glen Arbor Sun [read the comments from the community].
We'll be sure to keep you up to speed on the progress that takes shape, but as Katofsky stated, it's anticipated to take 3-4 years to get the property turned back around. Looking back at our visit in 2010, we would agree with that statement. At the end of the day, the property is prime. It has stunning views, great terrain and a lot of potential – let's see where this goes.
Previous Articles on Sugar Loaf Resort
Sugar Loaf's Attempt to Gain a Shred of Respect
Liko Smith, Speculation and Clarity
Sugar Loaf Mountain, Team to Meet This Weekend
Liko Smith to Purchase Sugar Loaf Resort, Again